about Great Land Window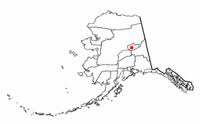 Great Land Window manufactures the most appropriate windows and doors for arctic climates. They are used all over Alaska and as far away as Greenland.
Great Land Window has been providing Fiberglass windows and doors since 2000 and manufacturing them in Fairbanks since 2006. We produce several types of fixed and opening windows and doors. All of our products are made with fully insulated fiberglass frames and sashes, stainless steel fasteners, high-end hardware, dual cold-temperature seals, and a wide variety of glass options. We manufacture in Fairbanks and ship worldwide. All components are kept on premise simplifying maintenance and repair. We can fabricate almost any straight-line shape and connect them in almost any grouping or configuration. All windows and doors can accommodate appropriately sized Triple Pane or Double Pane glass utilizing Argon gas fills and a variety of LowE coatings. We use Cardinal insulated glass units for their performance, quality, longevity and their historical failure rate is unmatched at less than 0.2% after 20 years.
We have a multitude of fixed window styles to match the aesthetics and sightlines of our opening windows and doors. All of our products are made to fit, and can be combined in almost any configuration. Please call us for more detailed information.
Latest News
Please stop by our booth (#142) at the Carlson Center. We will have examples of our most common products there!
Please stop by our booth (#172/173) at the Sullivan Arena. We'll be on the Main Floor.